Have you ever heard of Ca-r-ma?
It's a group that will trap, fix and release stray cats and release them again. This keeps the cats from breeding in the wild, but also respects that they become wild animals and doesn't force them to be re-domesticated. At the same time, when they get kittens, they fix them and adopt them out once they've been socialized. To socialize the kittens they give them to foster families. It's a pretty good system.
So, right now, we've got 4 kittens. Two arrived a week ago yesterday, two more a week ago today, one two days ago, and one was adopted yesterday. It's been wonderful. They're very scared for the first few days, and a couple of them still hide when we try to play with them, but they've come a long way. It's a wonderful thing to do, plus we get to cuddle kittens, what could be better than that?
Here's our kitties: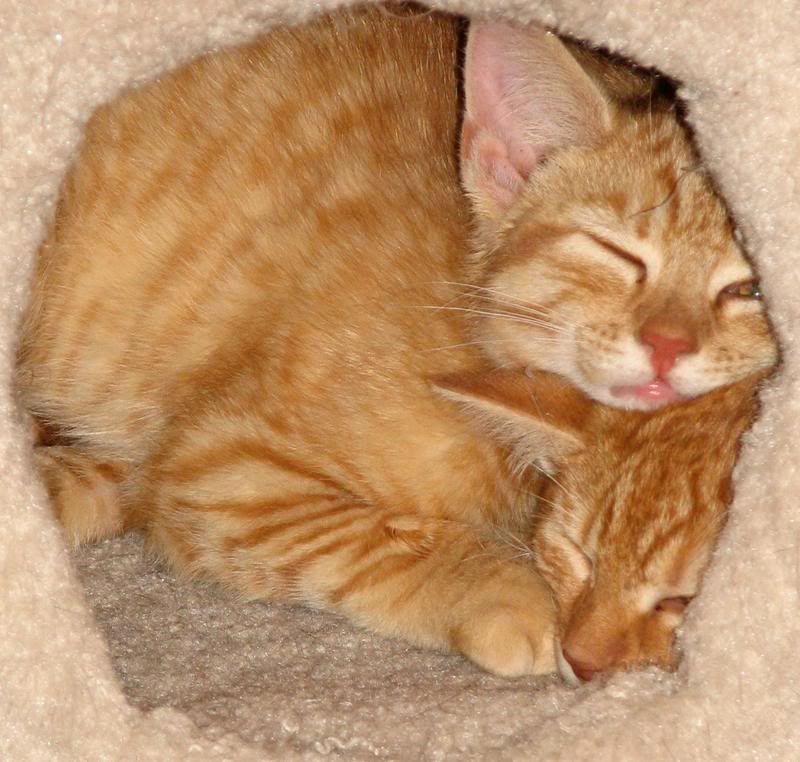 sigh.
I'm going to miss them when they're gone
And here's a picture of my punk baby, just because she's so cute